Hughes can help you find the perfect employee
Hiring can be stressful and incredibly frustrating. To interview someone only to learn that they can't pass a drug test, or that they don't possess the skills that they said they do. It can take hours and hours to look through all the unqualified candidates. Fortunately, we're here to help! At the Hughes Agency, we cut out all of the nonsense to bring you qualified candidates fast.
There is no risk to you because we pay the employee and give you time and space to decide if they are right for you. If not then we will switch them out for someone else until we find the right fit. No wasted time.
What Employers Can Get
Saving You Time and Money
We are all about saying you time and money so we take care of the application process and all legal paperwork, such as the I-9.
Pre-Screening

-Background check
-Drug testing
-Skills testing
-Reference checks
-We make sure the employee is the right match for the job
Financial
We'll put the employee on our payroll and cover them through our insurance; this includes workers' compensation and unemployment benefits.
Direct Placement
Looking for the right person for your professional team? We'll find the professional you need. Rather than a long-term contract, there will be a one-time fee and this service does come with an employee guarantee. Go ahead and ask your account manager for more details.
Bilingual Placement
¿Hablas español? Our team utilizes connections within the Hispanic community so that we know about positions ahead of our competitors. And unlike other agencies, we do offer bilingual placements for both clerical and industrial positions.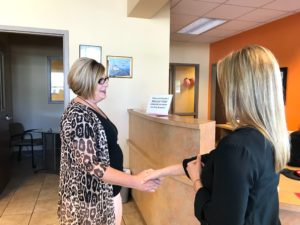 Hughes can help you find the perfect employee. Click here to head to our employers page. When you get there, go ahead and scroll to the bottom, fill out the form, and we will be in touch!