Meet This Month's Hired With Hughes Spotlight, Emelia!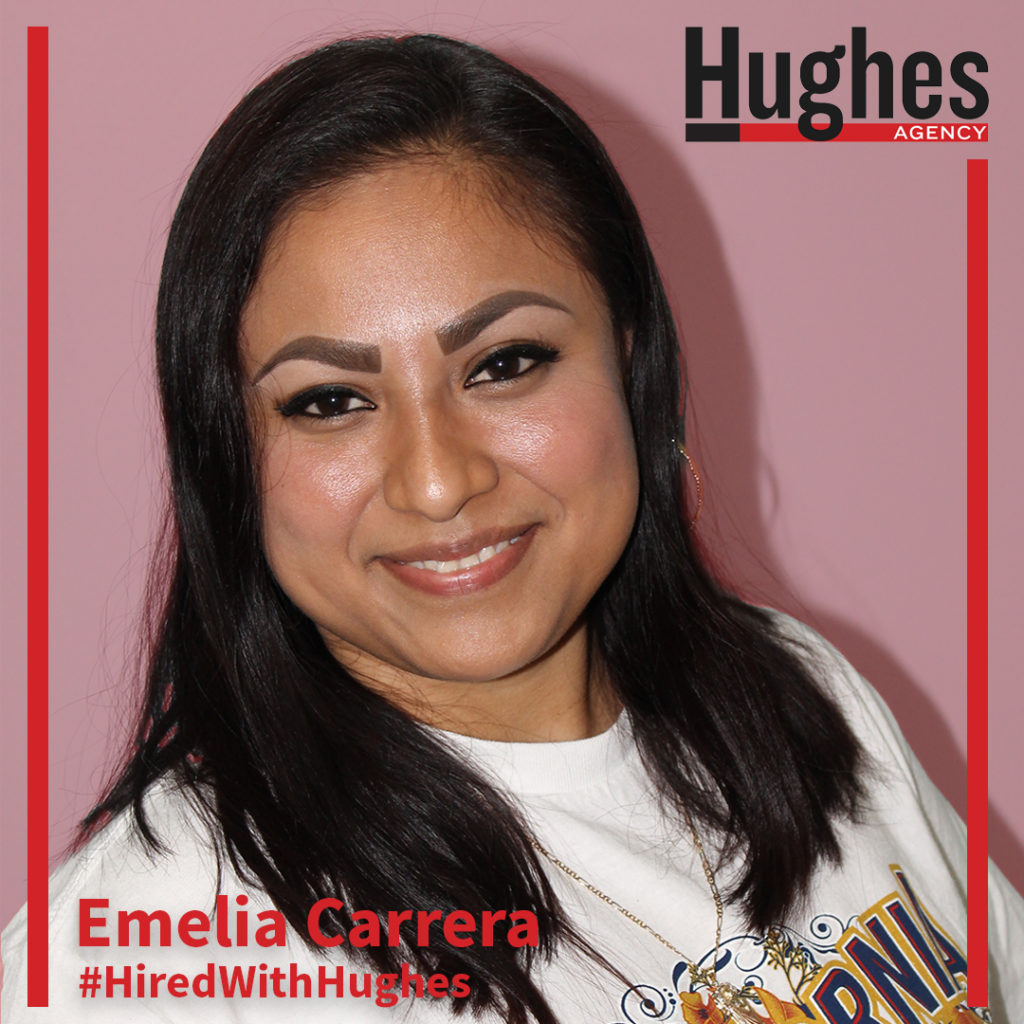 Emelia moved to in Arkansas in 2015 and was referred to Hughes Agency through a friend. After submitting her application, we helped Emelia part-time opportunities which led to a full-time opportunity! Learn more about how Emelia got Hired with Hughes.
Tell us a little about yourself.
My name is Emelia Carrera, I am from Houston Texas and I moved to Arkansas in 2015. When I arrived I was looking for a job and a friend recommended The Hughes Agency as the best place to get a job.
What do you like most about your job?
The opportunity to be permanent, receive benefits and training to acquire new skills. I now know how to operate sewing machines! Before, I had no idea how to sew!
What made you choose The Hughes Agency?
A friend who worked for The Hughes Agency for a long time referred me and gave me a great recommendation. I also really admired their passion to help communities and families thrive.
What would you say to others who may be considering The Hughes Agency?
The Hughes Agency has helped me find multiple positions since 2015 and I've learned so much from each job. Now, I am very happy with the work that they got me because I am a permanent employee. I have recommended The Hughes Agency to several people because they care and help people to move forward!
Whether you're looking to get out of the rut of an unrewarding job or to finally end the cycle of unemployment, let us help match you with your new career today. Learn more by setting up an interview with our experts.